FRUNER Viaggi in Europa s.a.s.The Family Fruner welcomes you!
Our company is a family business and also for this particular reason our coaches are costantly under a strict and accurate control before leaving the garage from cleaning point of view and routine maintenance which takes place every single year at the traffic control authority in Trento, and led by an experienced staff in whom one can trust.
info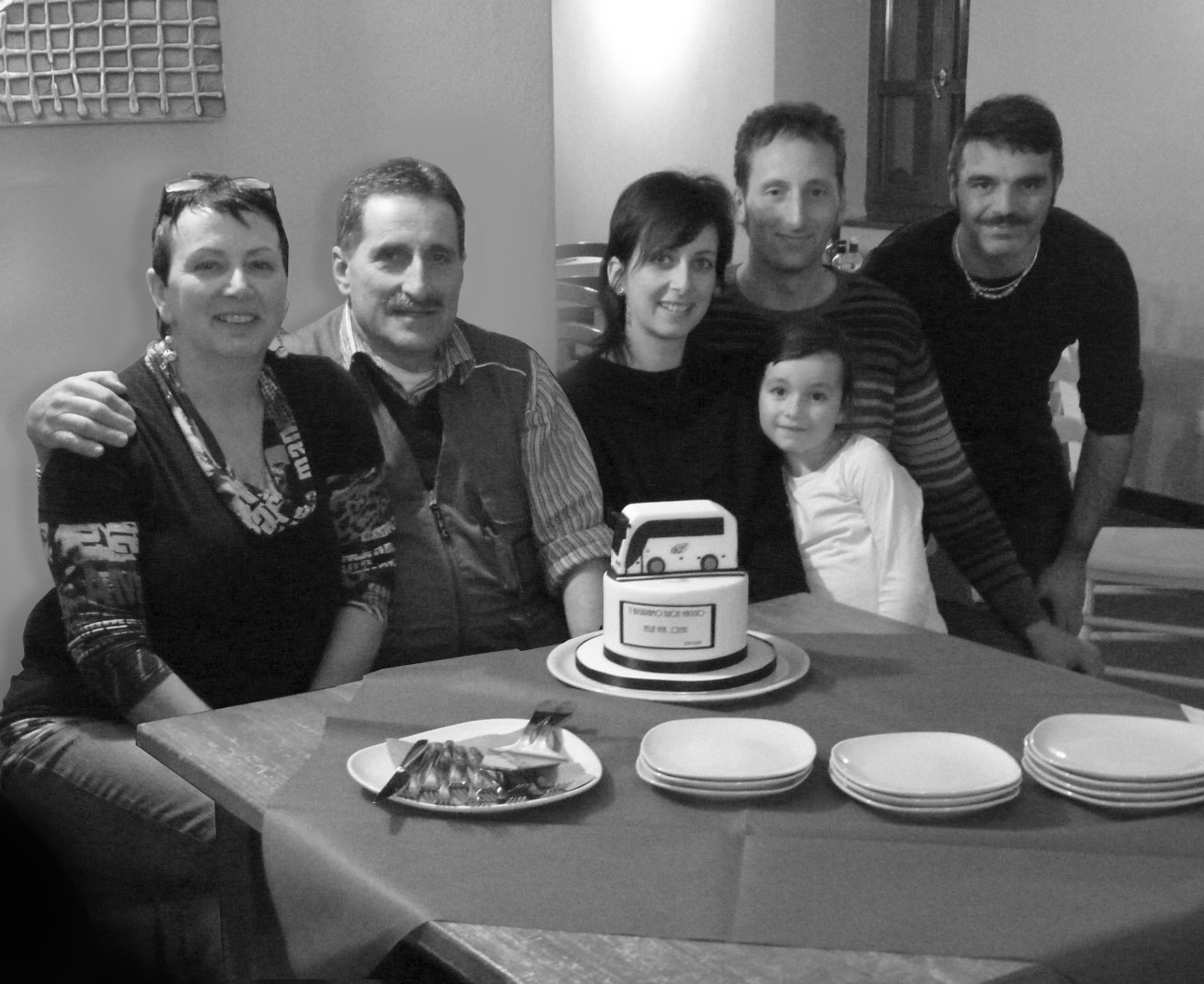 A pleasant and warm welcome to all the bikers and to all sportsman and sportswomen loving bikes and mountain excursions!
info
About Us
Ci tenevamo a ringraziarvi per l'ottimo servizio che avete garantito per la nostra visita al borgo di Canale di Tenno lo scorso sabato. Siete stati davvero ben organizzati ed efficienti.
Francesca e Annalisa

A.PI STUDIO Progetti di Viaggio

Servizio impeccabile! Grazie, alla prossima!

U.S. Riva del Garda Asd

Super contenti del vostro servizio

Ginnastica Tenno – ASD

Vorrei ringraziarvi per la collaborazione di questa mattina siete stati davvero preziosissimi, servizio tempestivo ed impeccabile

anonimo

Contentissimi!!! Ringrazi Simone da parte di tutti noi!!!!

GIULIO

The best wonderful drivers!

Joseph

Our drivers were very good!

Andrew

Our client wanted to give the bus drivers a tip for their excellent service.

KEVIN

Simone the driver was great!

ANNE

Vogliamo ringraziare gli autisti per le gentilezze e la disponibilità ricevute durante i viaggi

Docenti e gli alunni dell'Istituto Comprensivo Rovereto

Vogliamo ringraziare gli autisti per le gentilezze e la disponibilità ricevute durante i viaggi. Il vostro servizio è stato davvero impeccabile!!!

anonimo

Thank you for the great service.

KEVIN